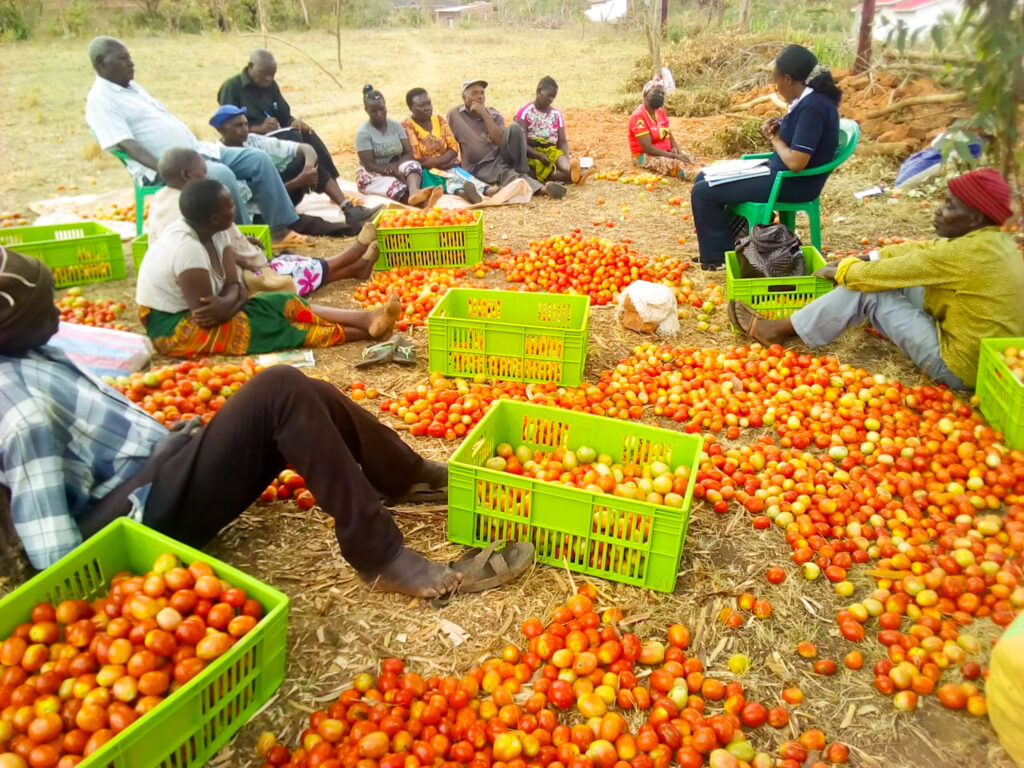 Over 70% of Makueni farmers supported through the National Agricultural and Rural Inclusive Growth Project (NARIGP) have adopted at least one Technology Innovation and Management Practices (TIMPs) in agricultural production, County Livestock and Cooperative Development Director David Musyoki has revealed.
While interacting with the project County Technical Advisory Committee (CTAC) members, during their 3-day field visits and backstopping exercise, various farmers shared their success  stories of improved livelihoods after adopting best agriculture practices.
According to Musyoki, who also chairs CTAC, the committee is responsible for technical advice and quality assurance at the county level.
Many farmers say are now able to afford school fees for their children as well as feed their families during these hard economic  times. These, they attributed to new technologies that have increased production and profitability in agriculture.
Some of the TIMPs adopted by farmers are simple chicken feeds formulation and improved feeding, serial hatching, conservation agriculture and mechanization.
Others include Integrated Pest Management, climate-smart agronomics practices, flock health management , harvest and post–harvest management.
The adoption of new technologies by farmers is expected to shoot up, with the inception of Saccos in the project to assist them access affordable financial resources.