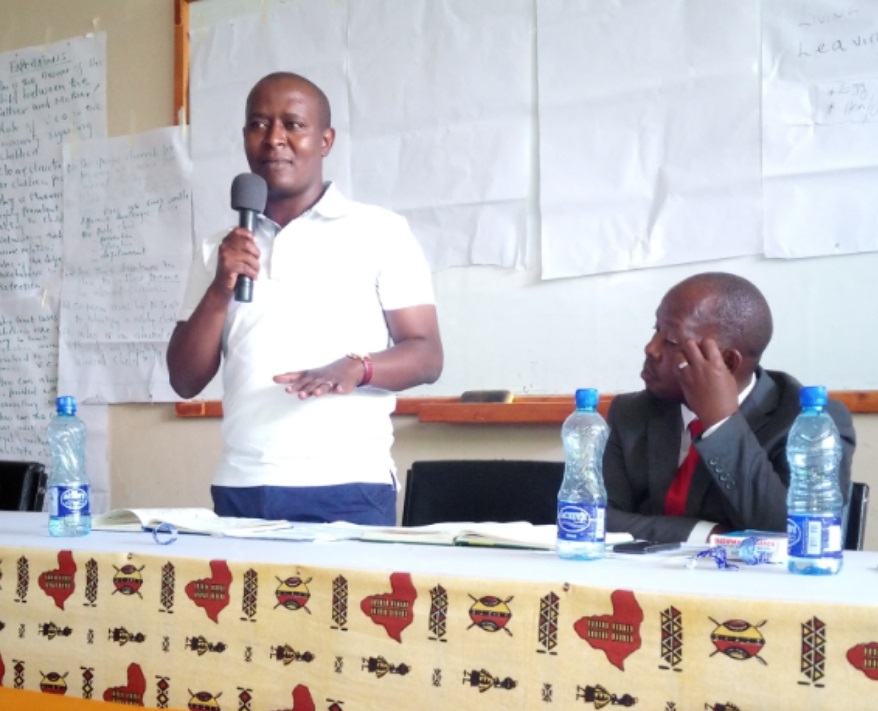 Youth, Gender, Culture, Sports and Social Services Chief Officer Jonah Kyathe on Friday urged the national government to devolve children services in order to make it easier to handle their cases effectively at the grassroots.
Kyathe said that counties have no budget  to address children affairs adding that the county only compliments what the national government does because children services are not devolved.
"The budget to manage the affairs of our children is at the national level and as such it is difficult to effectively deal with arising cases  at the grassroots effectively.  Our children are here with us not in Nairobi and we therefore urge the national government to devolved children services," Kyathe said.
Kyathe who spoke during a stakeholders' training workshop on sensitization and formation of sub-county child protection committees in Wote observed that most of the children's cases are not reported because their perpetrators are family members.
He further indicated that many people do not know the relevant authorities to report children cases and called for intense training to members in order to be equipped with relevant information on children cases.
"Most of the children cases go unreported because they are committed by close family members while others are never reported simply because our people do not know where to report such cases. We there need a lot of training on the same," he added.
The training also  oversaw formation of sub- county children protection committees across the county. The committees will over and above be responsible for detection, response and also address children abuse cases.
The executive committee member for Youth and Gender Dr. Godfrey Makau who also attended the workshop said that the county government was in the process of formulating a county child protection policy to guide the county on matters children.
He further called upon the national government and other key stakeholder to work together towards promoting the rights of children in order to avoid duplicate of roles when addressing the same issue.
"We are in the process of formulating a county child protection policy and we urge the national government to partner with us so that we avoid duplication of roles when we are addressing the same issues of our children," the ECM said.
His sentiments were echoed by Makueni County Co-coordinator, Children services Celestine Nthiani who was doing a presentation on overview of child protection and the roles of the child protection committees.
"If we need to go far, we need to work together as institutions in order to protect our children who are our future," Ms. Nthiani observed.
Other officials who graced the training workshop include Jane Makau, County director for gender and representatives from Faith Based Organisations and other non state actors.