At least 120 youth in Makueni to benefit from free Advanced ICT Training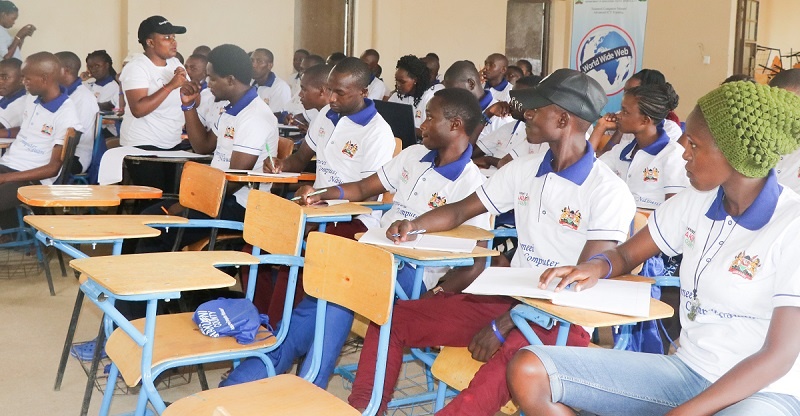 120 youth in Makueni are set to benefit from free three-weeks Advanced ICT Training under the Tusomeei Computer Nduani initiative, courtesy of the County Government of Makueni.
The training which began on Monday, aims at equipping the youth with computational thinking and problem solving skills in order for them to succeed in the ever changing digital world.
The young people who were competitively selected, 4 from each of the 30 wards will be intensively trained on Web Design, Computer Hardware and Software, Graphics Design and computer Networks with each trainee choosing one area of interest.
According to Kivuva Mwangangi of Emali-Mulala ward, a beneficiary of the program and a graduate of Computer Science from Maseno University, the initiative has given him a platform to perfect his networking skills especially after experiencing some challenges in the field immediately after his graduation.
"After graduating from Maseno with a degree in Computer Science, I was shocked I could experience some difficulties in field work. When I saw this opportunity, I was excited because I knew it was a good avenue for me to perfect my networking skills," Mwangangi said.
The trainees, according to Youth and ICT Executive Dr. Joshua Wambua, will in the long run be employable, have hands on skills to create websites or be ripe for start-up ventures using the digital skills gained.