Kibwana rally residents to support the Census exercise – 2019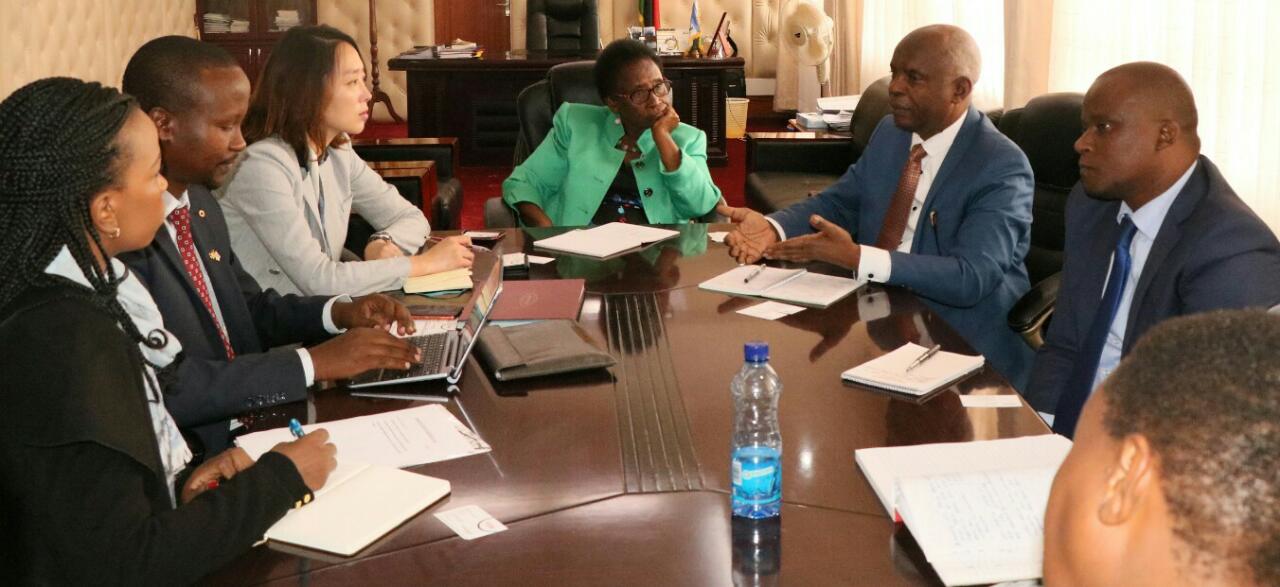 Makueni governor Kivutha Kibwana has pleaded with all the residents to make themselves available and share the required information as demanded of them by the census team during the forthcoming 2019 Kenya population and housing census. The exercise will commence on 24th – 25th August.  
Speaking during a courtesy call, the Kenya National Bureau of Statistics delegation head Mr. Stephen Kakungu assured the governor of a continuous monitoring of the collected data through dash boards, comprehensive in-built checks and post enumeration exercise to ensure that the information collected is complete, accurate and factual. For the first time, the census data will be captured electronically through a mobile telephony device.
Kibwana also held talks with Korea International Cooperation Agency (KOICA) Kenyan alumni that is in Makueni to share knowledge on rural development with a focus on a people centered sustainable development.
"People are responsible for their own development, leaders are just but facilitators. If Kenya wants to experience a radical socio-economic change, then she must borrow from other countries that have made it such as Korea." Said Kibwana in a meeting held at his office on Tuesday.
KOICA concerns itself with poverty reduction, empowering women in farming, quality and inclusive educational initiatives and youth empowerment.