From Squatters to Land Owners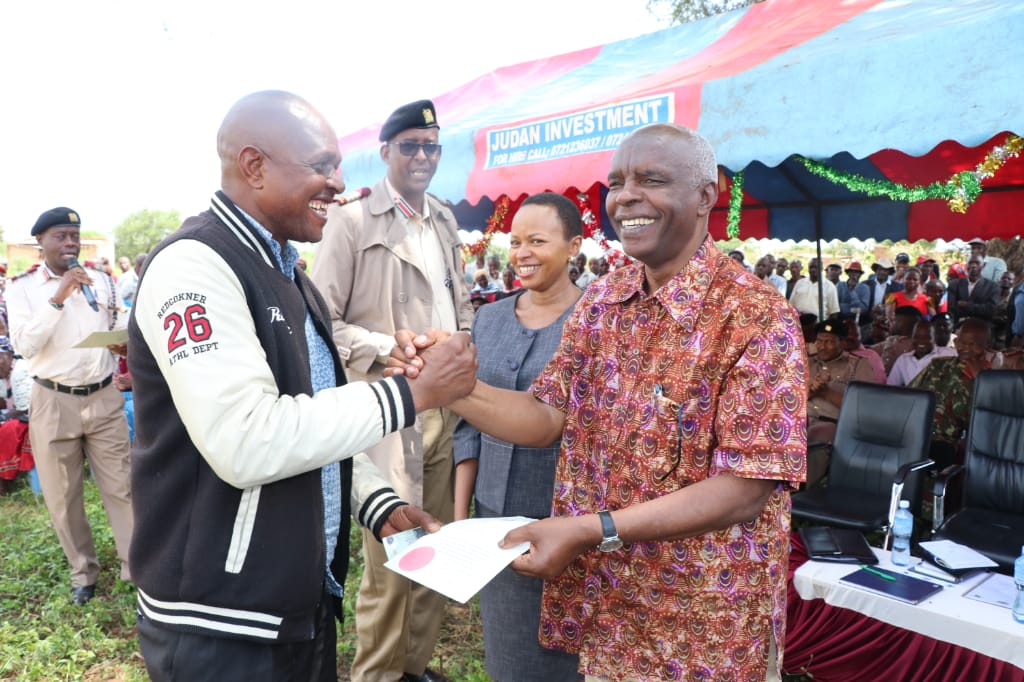 At least 1,012 households from Wayani, within Nguu Settlement Scheme can now rest easy after receiving tittle deeds to their parcels of land.
The issuance of the title deeds brings to an end a 25-year land ownership battle between people initially considered squatters and members of Nguu Ranch Cooperative Society who claimed the settlement scheme was their ancestral land.
Efforts to settle the land ownership dispute has run through the years since 1995 when a survey was conducted but hit a snag, at times giving way to bloodletting, evictions and grabbing by hawk-eyed cartels with backing from the lands offices.
In 2018, the Makueni county government, in consultation with Ministry of Lands and Physical Planning and the National Land Commission established a joint taskforce to spearhead efforts towards ending the dispute and pave way for issuance of title deeds.
The county government funded the whole exercise at a cost of Sh 29 million.
On Wednesday, the Wayani residents, occupying a 7,341-acre piece of land were all smiles as they lined up at Matutu shopping centre to collect their title deeds.
The ceremony was graced by governor Kivutha Kibwana, NLC vice chair Gertrude Nduku Nguku and county commissioner Maalim Mohammed.
Commissioner Nduku commended the out of court dispute resolution mechanism spearheaded by Kibwana's administration to resolve this conflict, saying it will be replicated all over the country as it had proven the most effective.
Residents from the Nguu section of the settlement scheme (26,472 acres) will soon receive their title deeds, now at the titling stage.