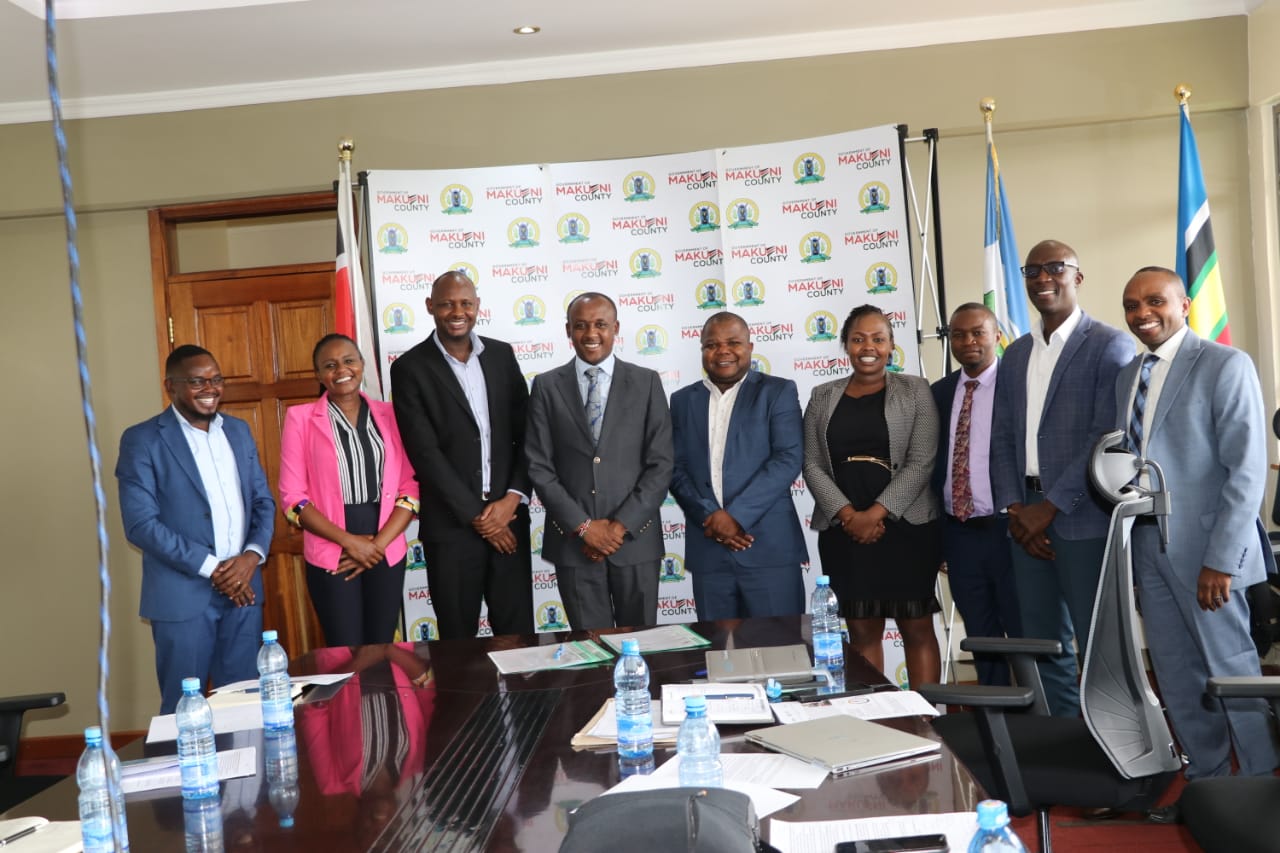 Governor Mutula Kilonzo Jnr, Health ECM Dr. Paul Musila, and Stephen Ndolo (Chief officer, health) today held collaboration talks with both Jacaranda health and Thinkwell at the governor's boardroom.
The two partners are collaborating with Makueni county to implement quality ecosystems that aim at improving maternal and newborn healthcare solutions by linking them with available budget and data capabilities.
According to Joseph Mutweleli, Head of partnerships at Jacaranda health, this approach will leverage public partnerships and women's voices to help the Makueni county government drive cost efficiencies in health funds as well as prioritizing investments in innovations and improvements in quality-of-care services.
Mutweleli, noted that the ultimate goal would be to increase available funds for maternal and newborn health solutions by 50% as well as reduce facility-based neonatal mortality and drivers of maternal death rate by 20%
The head of programs at Jacaranda health, Javan Waita, reported that the institution has been in Makueni since 2019. According to him, they have been able to enroll 95,040 pregnant and new mothers and reached 4,663 male partners across 80 health facilities where they empowered them with information to improve health-care seeking services through their PROMPT program.
The institution through a partnership with the health department has also been able to mentor over 250 nurses from 53 health facilities within the county who have successfully delivered over 1700 babies born every month.
Waita added that Jacaranda implemented a blood tracker innovation in 9 healthcare facilities, enabling them to identify the availability of blood.
Governor Mutula Kilonzo Jnr endorsed the program but urged them to hold counseling sessions for teen mothers who would most likely not say much as several of them might have gotten the babies as a result of defilement.
He stressed the need for pediatric wings in public hospitals within the county, indicating the importance of maternal healthcare.