Move to higher grounds, avert El Nino related disasters, Governor Mutula warns Makueni locals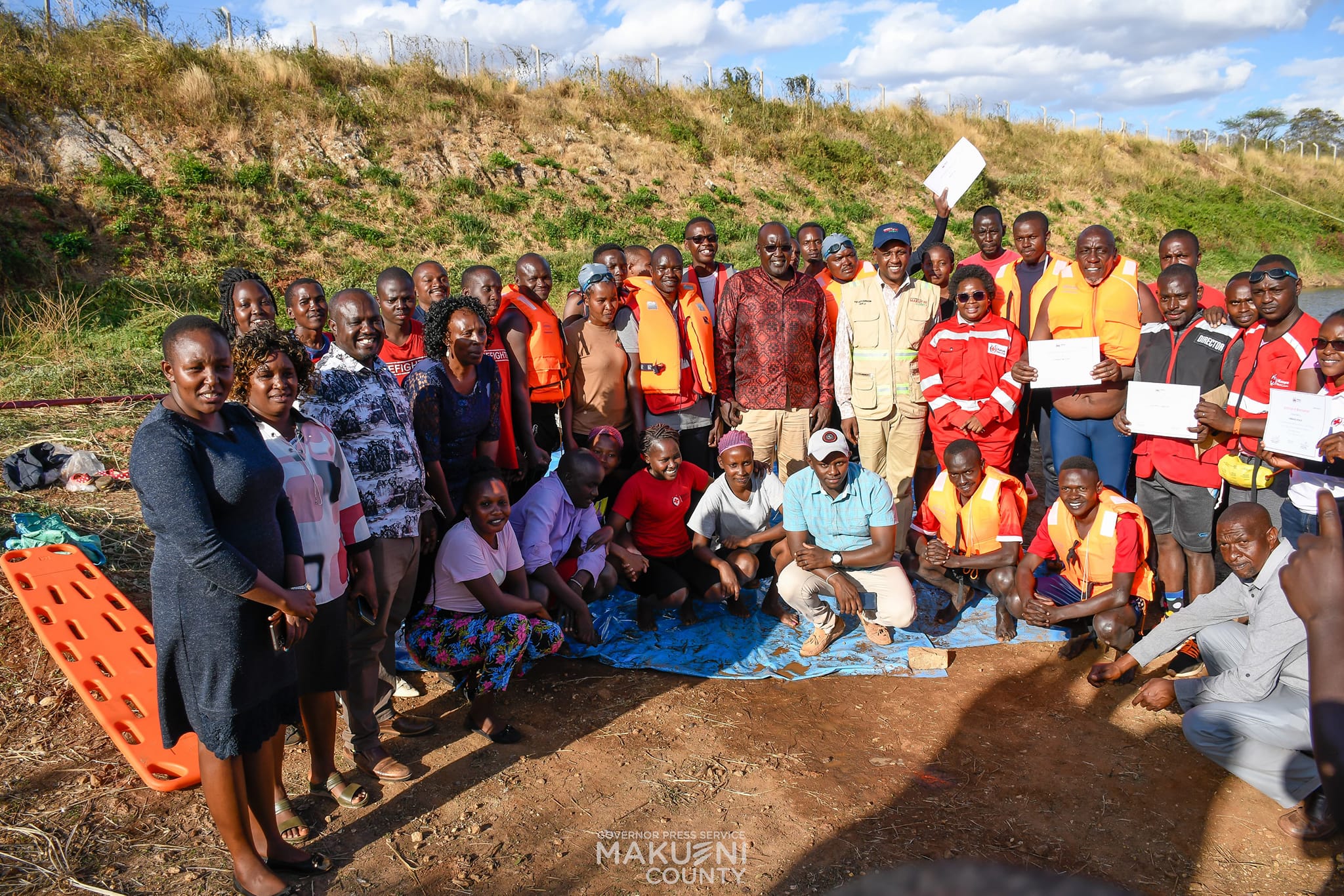 Makueni County in collaboration with the Kenya Redcross Society conducted an Aqua Rescue Training targeted to Makueni County Fire Brigade and KRCS First responders to enhance their effectiveness in responding to water related emergencies and disasters in preparation to the anticipated El Nno rainfall likely to occur between October and December this year.
The training was conducted by trainers (with technical support from the professional consultant divers ) from the Kenya Redcross Disaster Operations Center
After completing the two days training the team was awarded certificates by Governor Mutula Kilonzo Jr. together with the regional Manager, Eastern KRCS.
He asked those from risky areas like lowlands, and areas previously affected by landslides to migrate to safer grounds.