Tell us in advance when government is facing cash crunch: Kibwana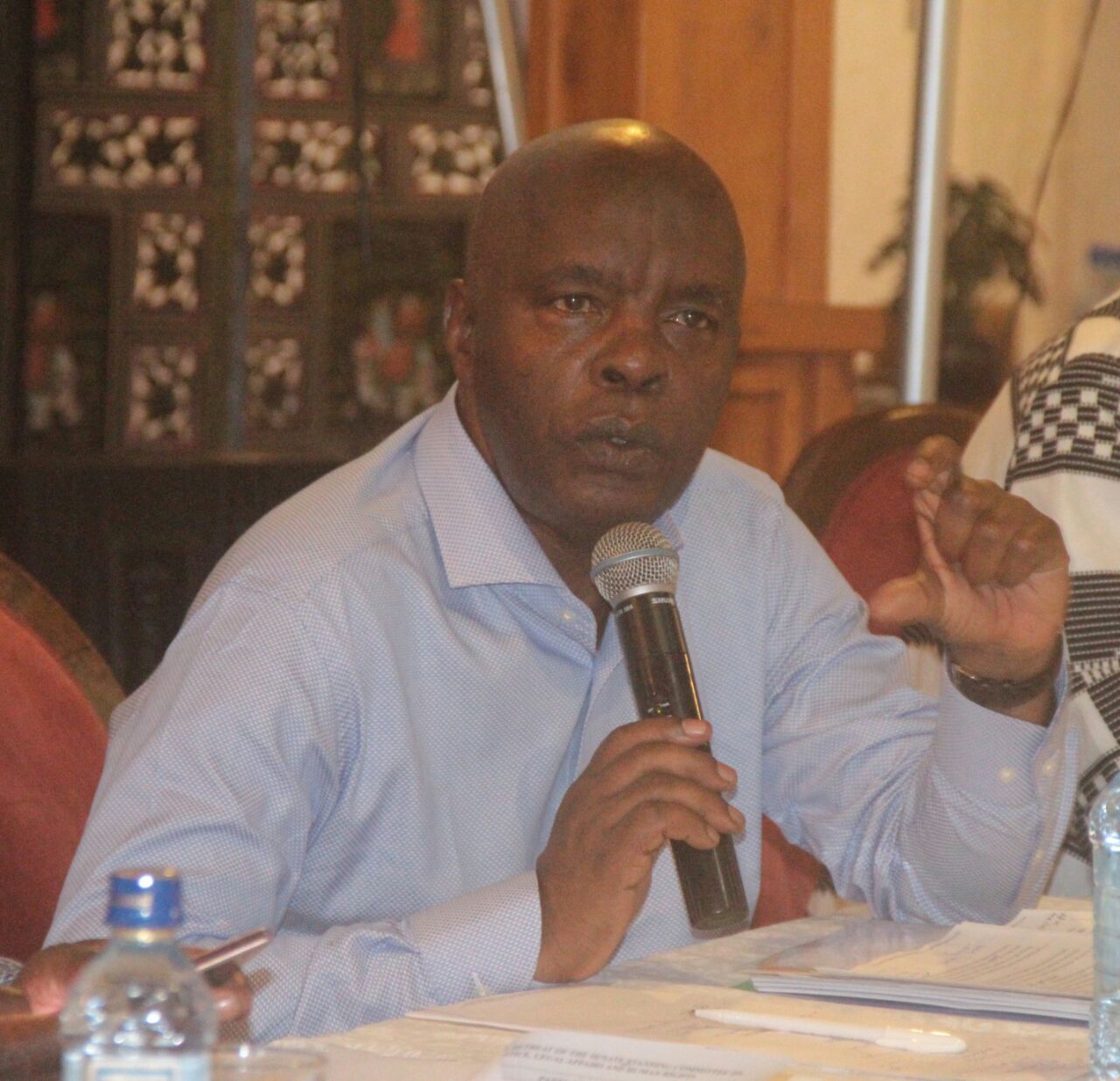 Governors now want the national treasury to give clear and prior information regarding delays in disbursement of cash for counties to stop anticipatory budgeting.Makueni Governor Prof Kivutha Kibwana warned that unreliable cash releases has forced many counties to abandon projects after failing to honour promises to suppliers and contractors following lengthy delays in disbursement of county allocations by the Treasury.
Prof Kibwana who was speaking at the inaugural retreat of the Senate Standing Committee on Justice, Legal Affairs and Human Rights  in Malindi said that counties need to know the actual cash release schedules to enable them to plan how to roll out their programs.
The governor urged the senate to intervene over the delays which he said had paralyzed many counties' programs leaving many peripheral governments fighting legal battles with contractors.
"I have advised that there should be a candid discussion every time the National Government faces a financial shortfall so that counties don't budget in anticipation for money that will not come," Prof Kibwana told Senators at the Ocean Beach Resort in Malindi.
The governor who made a presentation on safeguarding constitutionalism in the implementation of devolution also urged the senate to harmonize their mandate so that counties are not forced into situations where they have to face two parallel inquiries from the senate and county assemblies on the same matter sometimes with conflicting verdicts.
"Though am not complaining as a person it would have been better if the senate came up with an harmonized understanding on how to do oversight. So that governors do not have to face same inquiries at the Senate and at the County assemblies-sometimes ending up with clashing resolutions," Prof Kibwana noted.
He further told the Senators who also included Speaker Kenneth Lusaka that governors had asked to have an inquiry on county finances for which they had been summoned to appear from next week postponed to give them time to conclude similar processes already underway at the county assemblies.
"We have been asked to appear in the Senate over audit queries from Monday. I personally have no problem with that. But the council of governors has requested that you postpone it to allow us clear with county assemblies who have also summoned governors over the same," the Governor said.
The governor said that usurping of functions already devolved and neglect of others that should be undertaken by the national government was a major crisis at the county level.
"Sometimes the national government is holding on to functions that should be done by counties but counties are also forced to step in sometimes initiating projects that should be undertaken by national government like coming up with scholarships and the rest," he said.
The governor who represented the Council of Governors at the retreat also said that the release of equalization fund which was meant for poor counties was delayed under the first devolution regime and called for intervention of the senate to ensure timely releases.
Prof Kibwana also urged the senate to support calls for the release of more funds to the counties adding that the 15 percent allocation so far which has accumulated to over 1 trillion shillings for the last five years was not enough.
Mr Lusaka said that the Senate will support governors adding that though the first senate may have failed in achieving its mandate when Senators locked themselves up in sibling rivalry battles with governors the second senate is changing the game.
"We are not here to frustrate the governors. We will facilitate them to ensure devolution works," said Mr Lusaka himself a former governor.
He said that the Senate will as from July initiate a rotational assembly scheduling of its sessions which will be hosted by various counties starting with Uasingishu in July.
"We are going to hold our assemblies at the counties. This will be rotational and we will start from July, "he said.
He also promised to ensure that senate works on the clarity on its roles and that of the county assemblies to eliminate duplication of roles.
Justice Jactone Ojwang who attended the retreat to represent the Chief Justice  admitted that the judiciary had in certain cases gone overboard in making some rulings adding that it is not the work of the courts to fetch for cases.