Over 50 cleft lip and palate patients set to benefit from free surgical clinic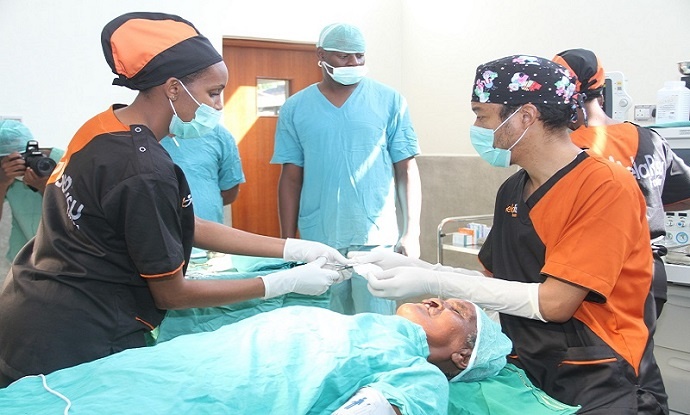 Over 50 cleft lip and palate patients from Makueni are set to undergo free surgical and rehabilitative treatment at Makueni Level 5 Hospital courtesy of the county government, Smile Train Africa and BelaRisu Foundation.
Health Executive Dr Mulwa who officially opened the 3-day surgical camp said the program is one of the major steps towards implementation of the Makueni universal health cover that ensures accessibility of health services to all.
"Today we have a free camp for patients with cleft lip and palate. This  program is in line with our universal health care which ensures that no one is left behind in accessing health services," Mulwa said.
Smile Train Africa Program Director Jane Ngige noted that the camp is in accordance with a Memorandum of Understanding signed between them and the county government two years ago that is geared towards promotion of health through the surgical camps and capacity building of medical professionals.
She said: " Two years ago, we signed an MoU with the County government and that is why we have today's camp. The main objectives of the agreement is to help train medical professionals as well as help children with cleft lips and palates in Makueni."
Health Chief Officer Dr Patrick Musyoki said plans are underway to devolve the surgical camps to Sub-County hospitals so that patients can access the services easily and have them run after every 3 months.