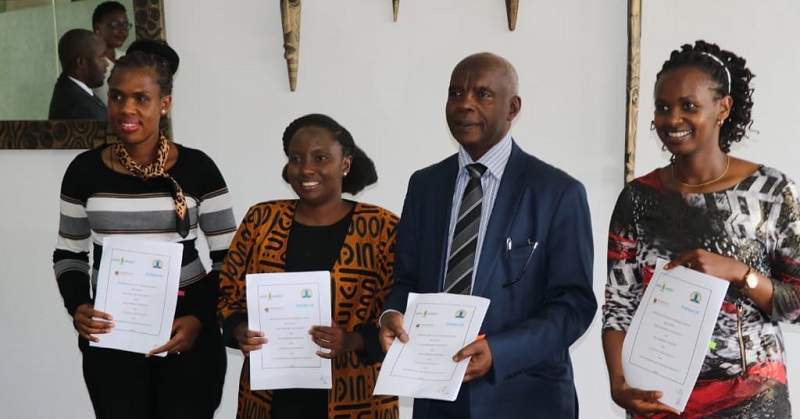 Makueni is set to benefit from an enticing renewable energy deal that will drive its industrial vision sustainably.
The deal involves setup of a LED lighting project in the county in a tripartite Public-Private-Partnership agreement bringing together the government (Makueni County), the private sector (SOLAFRIQUE, a limited company) and the academia (Strathmore University and Lukenya University).
The five-year deal was signed on Tuesday at Strathmore Business School by Governor Kivutha Kibwana, senator Sylvia Kasanga of Lukenya University, Solafrique Chief Executive Officer Lois Gicheru and Hildah Mugire, Vice Dean, Academic and Student Affairs-Strathmore University.
With support from the two universities and the county government, Solafrique will setup the LED lighting project in the county; Light of towns and streets within Makueni County with products from the plant; Design and installation of energy efficient solutions in all public institutions in Makueni County.
This includes but is not limited to installing LED bulbs in the institutions and installing off grid or on grid solar systems; Provision of Jobs for youth; and Provision of energy efficient solutions.
Lukenya University will provide site for the LED lighting project; offer its campus to be used for training purposes; Provide training site for energy-water-food nexus solutions; and assist Makueni County Government in the development of a skill based curriculum.
On its part, Strathmore University will assist in development of a county energy plan; Development of county policy and law on energy; Training of county managers on energy matters and technical and non-technical training to officers and training of ToTs.
The University will also offer technical guidance on establishment of a renewable energy centre for the county; Training of technical training institutions within the county on renewable energy courses; Research on renewable energy and efficient energy solutions in the county; and carry out a County Energy Audit.