Support counties to join Open Government Partnership: Mwau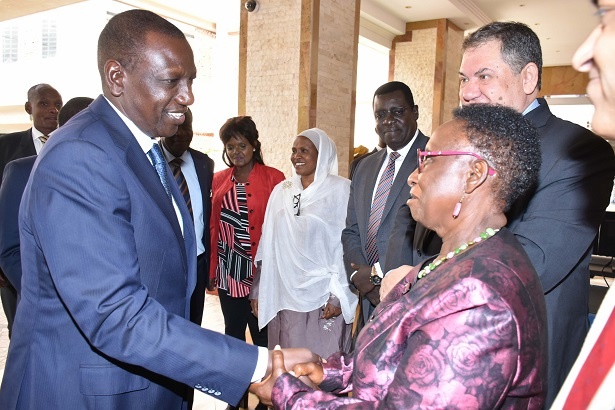 Makueni Deputy Governor Adelina Mwau has urged the national government to support counties to join open government partnership saying that their efforts will go a long way in enhancing openness and accountability across the country.
While addressing key stakeholders during the launch of the third Open Government Partnership National Action Plan led by Deputy President William Ruto on Monday at Serena, Mwau noted that concerted efforts will help the country to achieve the Big Four Agenda and Vision 2030.
"It will be a great idea for you to support County Governments to become members so that we can all join efforts to willingly enhance accountability and openness across the Country," Mwau said.
In his keynote remarks, Ruto noted that involvement of citizens by government in audit of its programmes ensures stability of the nation as well as promote effective democracy.
He said: "When a government involves citizens, civil society in the audits of its practices and programmes, the society is more stable, the country more organized and the people happy because they know their nation is run in their best interests."
He further lauded Makueni for institutionalizing open governance through involvement of its citizenry in its development programs.
Makueni, according to the DG has partnered with Hivos and Development Gateway to ensure open governance and signed a Memorandum of Understanding which established the terms and conditions under which open contracting can be implemented.
The third National Action Plan will be anchored on the following commitments:
Publish a central public register of company beneficial ownership information operating in the country;
Open contracting to improve transparency and reduce opportunities for corruption;
Open-Geo Spatial data for development by lowering the barrier and increase access to geospatial data;
Improve public participation for better and responsive service delivery;
Improve public sector performance through governance indices and
Build open government resiliency.