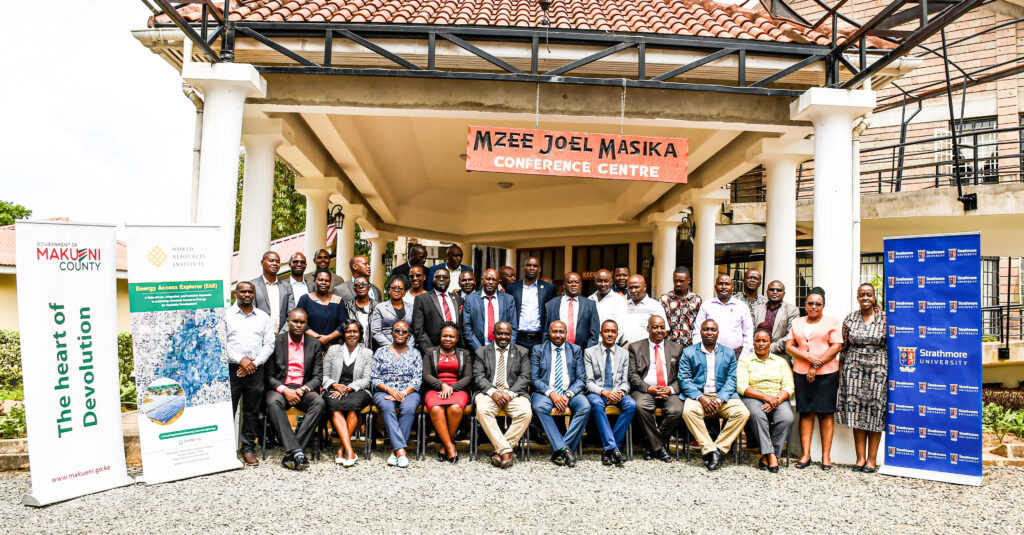 The Department of Infrastructure, Transport, Public Works, Housing, and Energy, in collaboration with Strathmore University and WRI, organized a 3-day County Energy Plan Validation workshop at Kusyombunguo Hotel, Wote, from December 6th to 8th, 2023. Led by CECM Eng. Sebastian Kyoni and Energy Chief Officer Eng. Naomi Nthambi, the workshop focused on Energy Access to affordable, sustainable, and clean energy, productive use of energy, clean cooking technologies and sustainable bioenergy.
On the first day, the sensitization and validation of the County Energy Plan by the Members of the County Assembly.
The second day featured the presentation of the draft CEP to the cabinet under Governor Mutula Kilonzo Jnr, for their input and validation.
On the third day, Ward administrators were sensitized on the upcoming County Energy Plan and received a briefing on public engagement strategies and the promotion of green and renewable energy.
This workshop signifies a forward-looking approach to sustainable energy in Makueni County. The Makueni County Energy Plan is the 4th of its kind in Kenya, guided by the Integrated National Planning Framework.