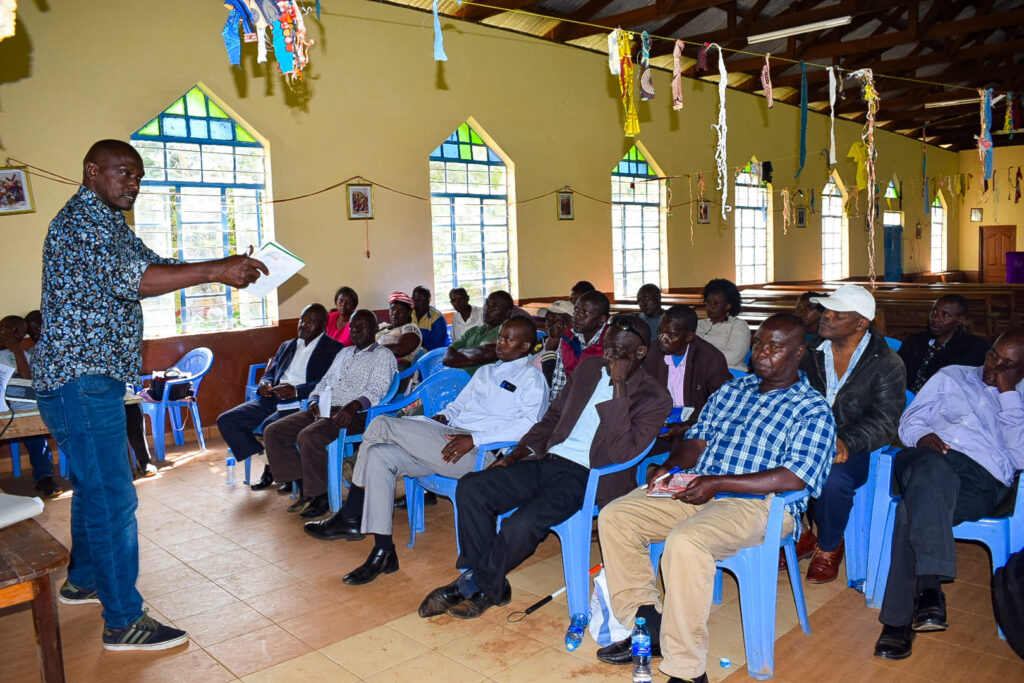 Officials of the Kilombo Dam Irrigation Water Users Association (IWUA) have undergone a comprehensive 3-day training program to enhance their skills in the maintenance and management of the dam.
The officials are members of the community drawn from Kee and Kiima-Kiu/Kalanzoni wards elected by the residents to ensure proper management of the water resource.
The topics covered during the training, including Irrigation General Regulations 2021, Formation and Management of IWUA, statutory requirements, water structures management, and financial management, are critical for effective and sustainable dam operation. These topics cover legal, organizational, technical, and financial aspects, providing a well-rounded skill set.
The training was organized by the Department of Agriculture, Irrigation, Livestock, Fisheries and Cooperative Development through National Agricultural Rural Inclusive Growth Project (NARIGP).
Kilombo Dam has a capacity of 315,000,000 Litres and is targeting to irrigate 15 hectares of land in the two wards. Some of the residents in the vicinity are already benefiting from irrigated farming, a crucial indicator of the practical impact of the dam on the local economy and livelihoods.