Ukambani to benefit from agribusiness initiative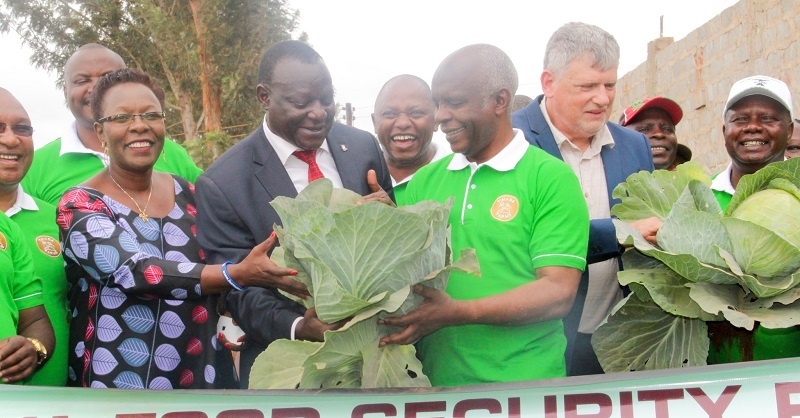 Farmers from Makueni, Machakos and Kitui counties are set to benefit from an irrigation agribusiness program, an initiative geared towards enhancing food security through irrigated agriculture.
The church community based project, launched at Vyulya village in Machakos is a brainchild of ABC Archbishop in charge of East Africa Timothy Ndambuki and supported by TIMADA LTD and Church Capacity Building and Support Centre (CCCBSC).
The program was unveiled by Archbishop Ndambuki, Makueni County Governor Kivutha Kibwana and Machakos Deputy Governor Francis Maliti on Wednesday.
According to the Archbishop, a successful model, tried and proven in Vyulya shall be replicated in the South Eastern Kenya Economic Bloc (SEKEB) to create employment and promote agribusiness across Ukambani and beyond.
"We want this to move to the three counties and we are urging them to walk with us. This will help us improve food security as well as create employment to our youth and women," said Ndambuki.
The program, to adopt the Israel Moshav model, will entail training of farmers by experts on agricultural skills and supplied with various farm equipment and inputs. The farmers will further form a cooperative society that will help them market their produce as well as link them to export opportunities.
Governor Kibwana hailed the initiative as an economy boost that will not only benefit the people of Vyulya but also the entire Ukambani region through SEKEB.