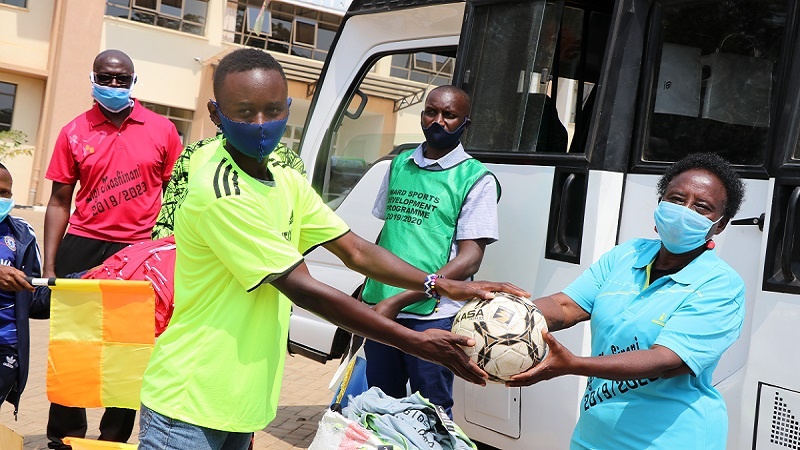 The department of Sports and ICT in Makueni has given out 1,020 balls and 120 sets of uniforms to different county teams to promote sporting activities once the ministry of sports announces re-opening of the sports calendar.
Deputy governor Adelina Mwau who flagged off the equipment on Tuesday at the County administration offices said 35 teams across the various disciplines will benefit.
She said the county is investing heavily in a community based sports programme dubbed Ligi Mashinani as a way of keeping young people busy and draw them from antisocial behaviors.
The deputy governor said the long-term goal of this initiative is sharpening sporting talents so that young people can earn and create wealth as career sportsmen and women.
15 out of 30 wards had set aside Sh12 Million in the 2019/2020 financial year to support sports development at the community level. This will also aid in purchase of more sports gear.
The county government will in the current financial year train 2,340 coaches for different disciplines to improve the quality of sports coaching and eventually sports skills.