Kibwana Commits his Executive Committee Members to Performance Contracts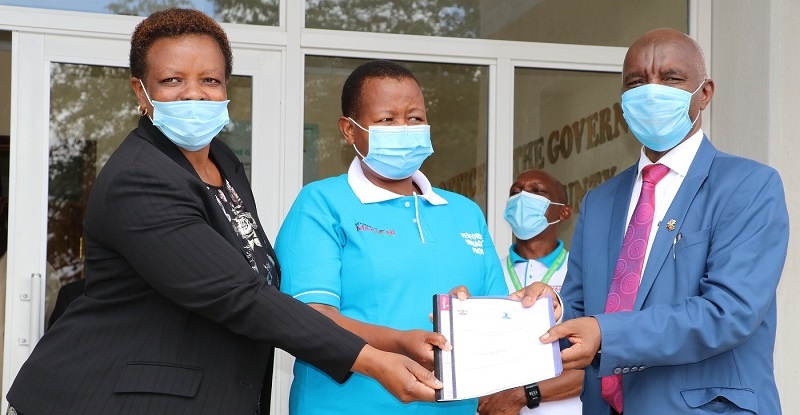 Governor Kivutha Kibwana has for the third year running committed members of his county executive to performance contracts for the 2020/2021 Financial Year.
"Today is yet again another opportunity I have to preside over the signing of performance contracts as we continue to institutionalize the performance management process. This is the third consecutive year we are signing performance contracts. As we have indicated in the past, performance management continues to be an integral part of our service delivery and project implementation," said governor Kibwana when he presided over the exercise at his offices on Friday  
governor Kibwana challenged the departments to work hard to ensure service delivery is given to the people of Makueni to the highest possible quality and that their work is changing the lives of the people they serve for the better.
In view of the COVID-19 challenges and emerging trends, Kibwana has directed all county departments to explore modalities of automating as many of their services as is practically possible. This will ensure continuity of service delivery even during such challenges. It will also help in cutting costs associated with traveling and meetings and direct such savings to development projects for our people.