Distribution of Pesticides to counter African Army worm outbreak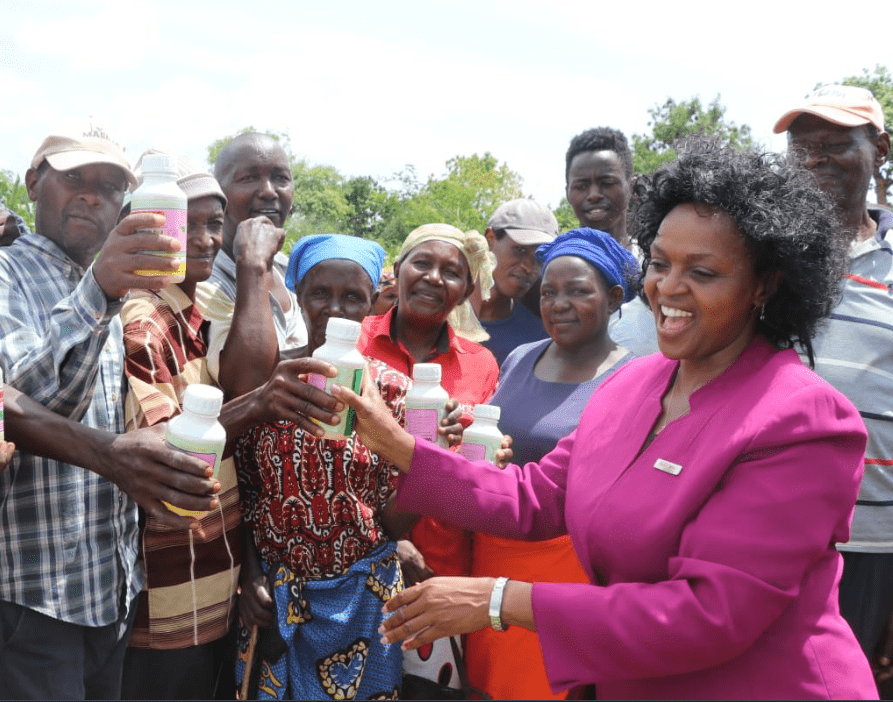 The CECM Agriculture, irrigation, Livestock, Fisheries and Cooperative Development Ms Joyce Mutua led a team of extension officers in fighting the African army worm in Kaiti and Kilome sub counties.The African Army Worm (AAW) Spodoptera exempta is the larva of a  migratory night flying moth hich is a pests of cereal crops and pastures. The economic importance of this pest is due to its rapid development, high reproductive capacity, and migration mobility.  Outbreaks are commonly preceded by extended drought and follow the onset of wet seasons when dry grasslands produce new growth and cereal crops are planted.The first incident of AAW outbreak was reported in Makueni County in Ivingoni Nzambani andMasongaleni wards in Kibwezi East Sub-County by end of November, 2022.  By mid-December 2022, the outbreak had spread in all sub counties. Following the outbreak, the county government in partnership with the National government, moved quickly to combat the pest and avert further damage to crops. A total of 650 litres of assorted chemicals, sprayers and Personal Protective Equipment have been issued to farmers in control the infestation and sensitize to farmers on mitigation measures. The support was distributed to the sub counties based the levels of infestation reported.
Joyce Mutua, ECM Agricuture led county extnsion officers in some parst of Kaiti and Kilome subcounties to provide technical support and supply farmers with pestcides in a move to contain the pest.