Governor Mutula launches agrivoltaic research site in Kibwezi for renewable energy while empowering local farmers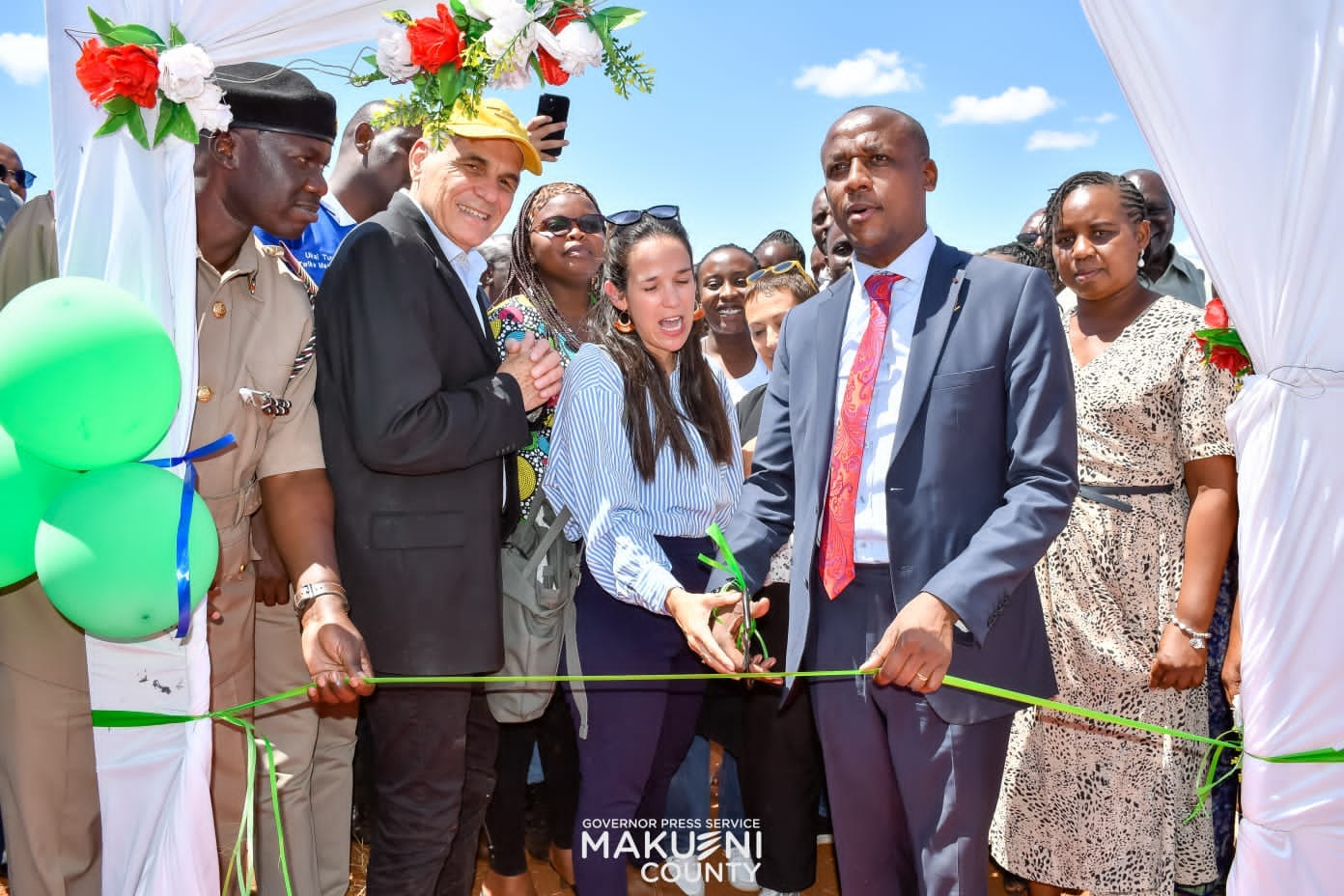 A partnership between Makueni and the Kasser Joint Institute for Food, Water, and Energy Security, a partnership of Jewish National Fund – USA, the University of Arizona and the Arava Valley in Israel has formally marked a start of an Agrivoltaic research site at St.Patrick's Ngomano Primary School, Lower Masimbani- Kibwezi.
This solar-garden project once complete will provide a co-development in Masimbani region with the use of the same area of land for both solar power and empowering the local farmers through agriculture.
During the inauguration ceremony whose climax foresaw signing of an MOU with the community, Governor
Mutula Kilonzo Jr
hailed the idea of growing crops under solar PV panels as a way of addressing food security in the region that receives unreliable rainfall.
Eitan Hatzor who represented the Israel ambassador during the launch and Tania Pons, from Kasser Joint Institute termed the establishment of the new site in Makueni as a turning-point for building capacity for food, water and energy for the local community.