Let's get back to our indigenous foods, Governor Mutula tells locals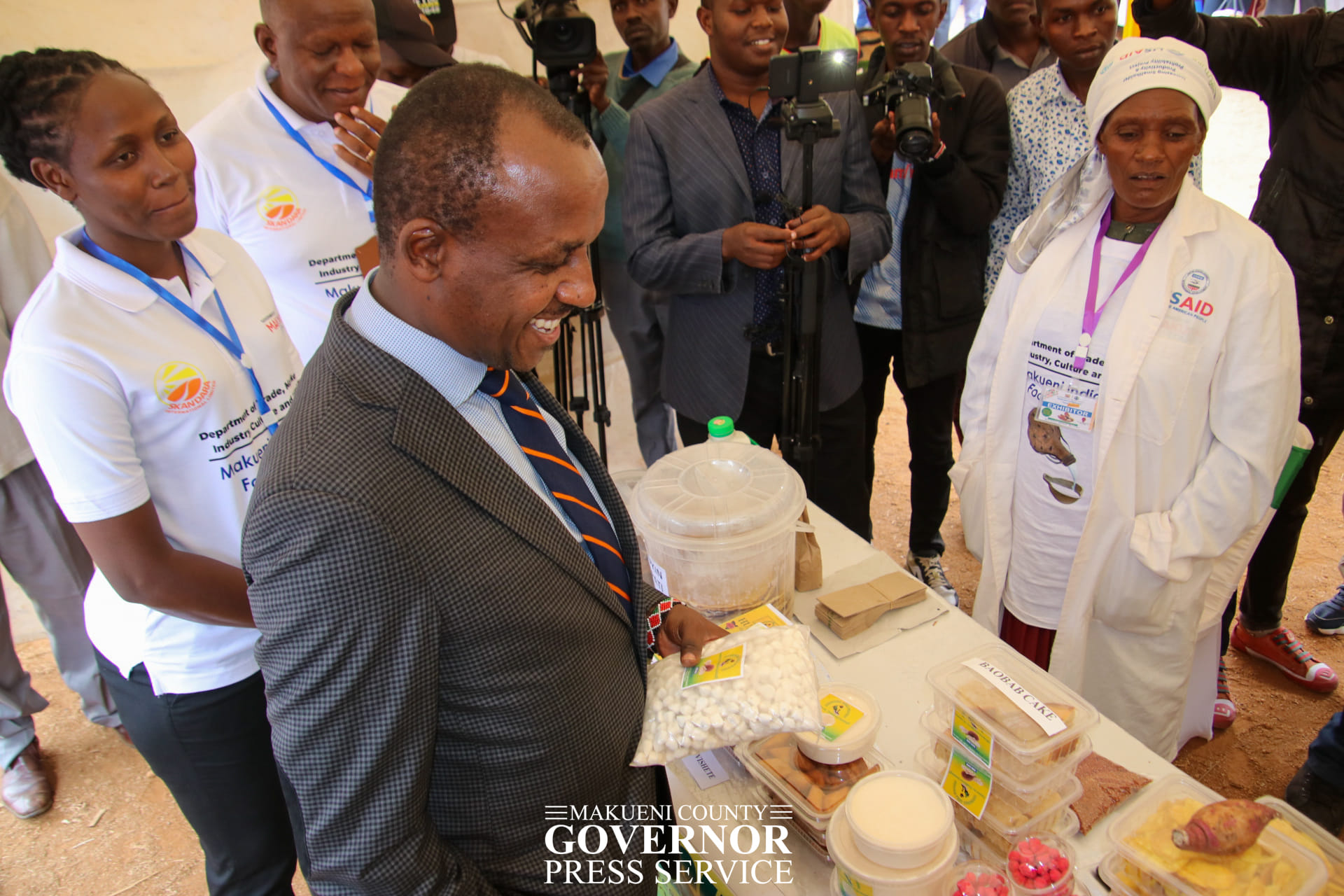 Today, H.E Governor
Mutula Kilonzo Jr
joined thousands of Makueni locals during the celebrations of the Akamba rich heritage majorly on indigenous foods.
The Governor encouraged a return to the consumption of the Akamba traditional food as a way of:
i.Appreciating the diversity and variety of our indigenous foods
and production processes;
ii. Creating an awareness on the rich nutritional value and healthy-living support capacity that our indigenous foods offer;
iii. Promote the uptake in production of indigenous food crops as a climate adaptation measure;
iv. Present an avenue for stakeholders in the indigenous food value chain to market and promote our foods.
and Demonstrating the commercial value of our indigenous foods;
He insisted that the Akamba culture must continue hence a need to look at ways of teaching the young people how to protect their culture.