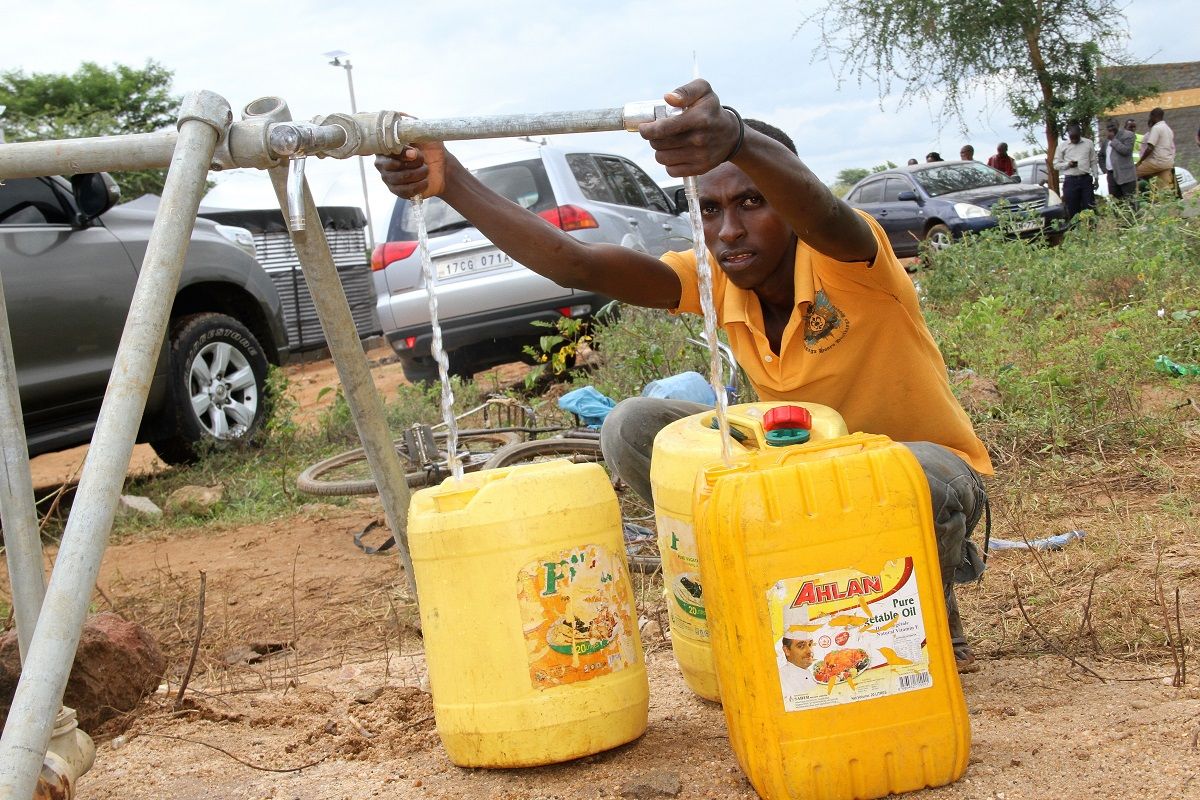 The water supply to Wote town has been restored courtesy of a partnership between the county government and the Kenya Red Cross Society.
The town was thrown into a crisis after Kaiti sump and Kamunyolo dam, the two major sources of water to the town were swept away and damaged by raging floods.
The county government put up an emergency request to KRCS, which moved with speed and installed water pumping and purification equipment besides the county government's treatment plant, whose sump was damaged.
According to Water and irrigation Chief Officer Martin Kitavi, the two installations are now able to supply 1,400 cubic meters of water to the distribution system, pumped within 20 hours a day.
Kitavi said Mwaani bore hole, another water source, is able to supply 400 cubic meters, bringing the total output to the town's water supply system to 1,800 cubic meters daily.
Governor Kivutha Kibwana toured the project on Monday to inspect its progress before its official commissioning by KRCS Secretary General Abbas Gullet on Wednesday.