DG leads negotiations with Israeli global solar firm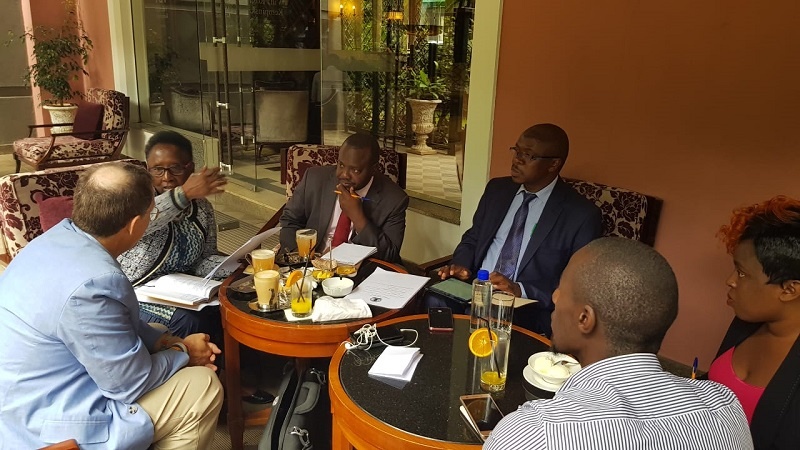 Deputy Governor Adelina Mwau has said Makueni County has greater potential in solar energy that remains an attraction to  investors in the green energy sector.
Mwau who met a top Israeli green energy investor the CEO of Gigawatts Global Mr Yosef Abramowitz  in Nairobi on Thursday said that despite the potential, most households in Makueni  County remained unlit with electricity cost  too prohibitive for the locals.
Mwau said the county has opened doors to potential investors showing interest in solar harvesting in the area adding that the  county's 10 hours of sunshine a day could be turned into a blessing through solar harvesting initiatives.
"Our county has not benefitted majorly from the national government's  rural electrification plan.This could be the way out. It could help us get power and facilitate the lighting of the Makueni villages,"Mwau said.
Speaking during the meeting Mr Abramowitz said Gigawatts Global is interested in potential partnership  in the energy related areas.
He said his organisation is a leader in green energy installations around the world and that the company has successfully ventured in Africa adding that any initiative in Makueni will be supported.
"We are open to any working relationship with Makueni county.We are impressed by the strong governance credentials shown by the county government.It shows it will be very easy for us to work with you,"Mr Abramowitz said.
Transport ECM Sebastian Kyoni who was also present said the county is ready to work with Gigawatts Global once they are ready to make a move.
"We have the capacity to host a major solar power investment.If Gigawatts makes a move we will partner with them," he said.