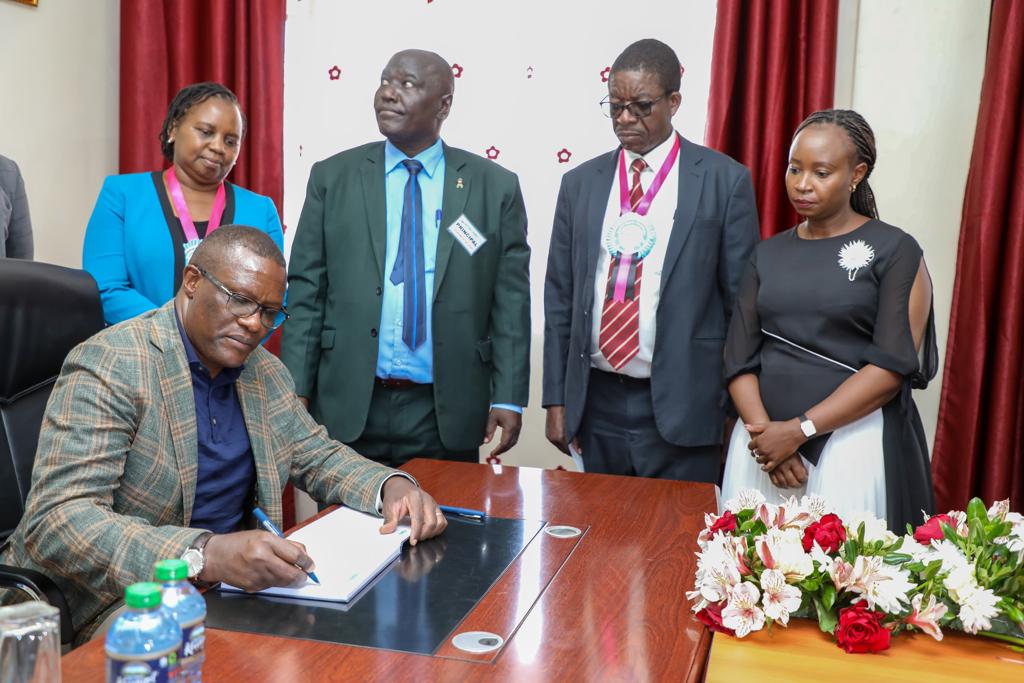 Hosted by the Deputy Governor and the line department of ICT, Education, and Internship, Hon. Eliud Owalo, launched a state-of-the-art digital lab equipped with 100 computers at the aforementioned County Technical Training Institute (CTTI) in Mbooni Sub-county.
This is among the 112 T.V.ETs across the country to have such a lab that is open to students, and the youth.
Its main roles include providing a digital platform where members of the community are trained on computer skills, are empowered towards digital entrepreneurship, and can access government e-services.
The available online jobs include Data Entry, Transcription, Research, and Technical jobs which are the highest paid. To ward off scammers, the international digital organization provides a particular code per country through which one can ascertain the legitimacy of the available job and employment thereof.
Hon. Owalo added that many more will be set up in all wards across the country through a partnership with members of the parliament in a bid to implement the Bottom-up Economic Transformation Agenda.
While unpacking the basket of digital goodies for the county the C.S. mentioned more markets in the country will follow the Wote market route of free Wi-Fi hotspot connectivity among the 25,000 the National government is set to connect. While riding on that initiative the Deputy Governor was quick to request for connectivity of Emali and Mukuyuni new urban markets.
Mrs. Mulili also appealed for an extension of the Fiber Optic Cable to the Governor's office building and other parts of the town as an undertaking of the 1000km the C.S talked of.
The Cabinet Secretary stressed the government's agenda of digitizing government services to ensure a digital economy and efficiency in service delivery.Makueni County government through the Department of ICT, Education, and Internship has been at the forefront of executing this initiative by digitizing key government services. An endeavor that has seen last financial year's revenue grow from a previous 189 to 891 million.