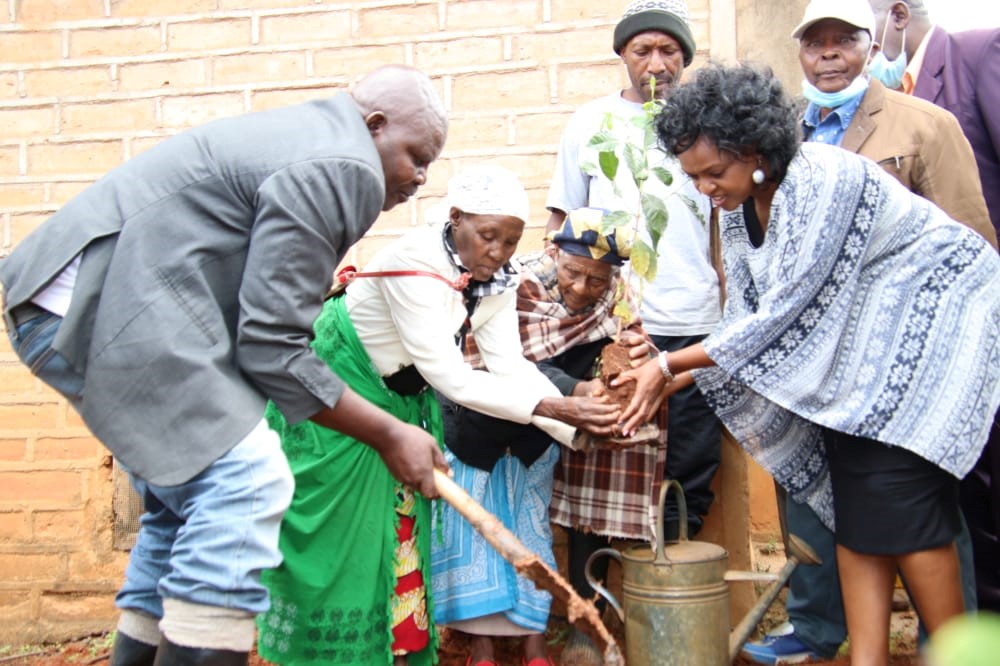 Over 1,000 farmers from Mbooni Sub-County have benefitted from coffee seedlings in a move to boost coffee farming in the area.
The county gave the Batian composite variety, the best coffee variety which is a mixture of different pure lines for that region.
The seedlings, a donation from the Ministry of Agriculture and Livestock was flagged off by Agriculture Executive Joyce Mutua on Thursday at Nzaini Coffee factory.
She was accompanied by Executives Dr. Sonia Nzilani (Lands and Environment), Nicholas Masila Nzioka (Gender) and Mbooni MCA Hon. Alexander Mulemba, who took part in the distribution exercise across various coffee factories in the locality.
"This Batian we are giving to farmers is an improved variety and is tolerant to Coffee Berry Disease, leaf rust and has high production," said Mutua
Hon. Mulemba called on the farmers to take advantage of the public participation forums during the budget making processes so as to allocate enough funds for coffee production.
They also took part in planting coffee seedlings within the compounds of some of the 7 coffee factories in Mbooni.