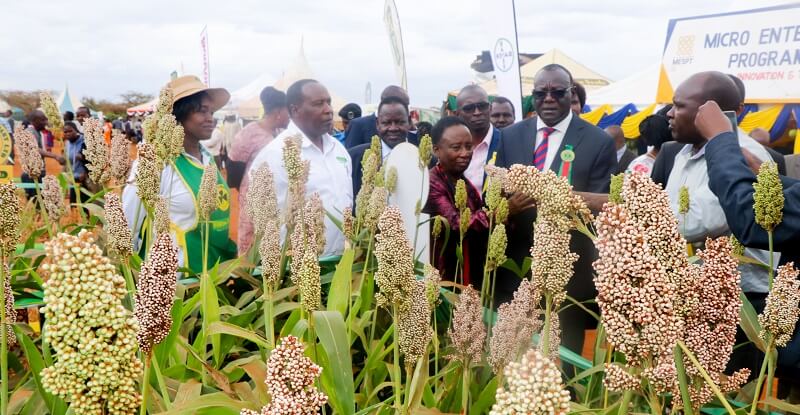 Makueni Deputy Governor Adelina Mwau together with her Machakos counterpart Eng. Francis Maliti on Friday officially opened the 2019 Makueni Agricultural Satellite Show at Makindu saying it is a good platform to promote agriculture for local farmers.
The two toured several exhibition stands where Makueni farmers showcased agricultural products, variety breeds of livestock and technological innovations. This year, the show received 85 exhibitors compared to 46 of last year.
"In 2016, the county government of Makueni endorsed the idea of starting our own show which was triggered by the realization that when agriculture performs well, economy grows automatically. Again, we are aware that we don't have adequate extension officers, hence a show of GIANT classroom for farmers," Mwau noted.
The DG further noted that since 2014, the government had utilised Sh 60 million in livestock value chain to upgrade livestock value as well as implementing disease control programme.
Mwau also announced that the county government has set aside Sh 7 million to set up an irrigation scheme in order to boost agricultural potential in Makueni.
DG Maliti while appreciating the county for the bold step to initiate an own local show, urged farmers to prioritise growing of drought resistant crops as one way of mitigating the effects of climate change.
He said: "We have recently noticed that the effects of climate change are real. As farmers, you should prioritise growing of traditional food crops such as sorghum, millet, cassava and green grams."
The show which will close on Saturday was also graced by senior county officials from Makueni and Machakos as well as representatives from the Agricultural Society of Kenya.