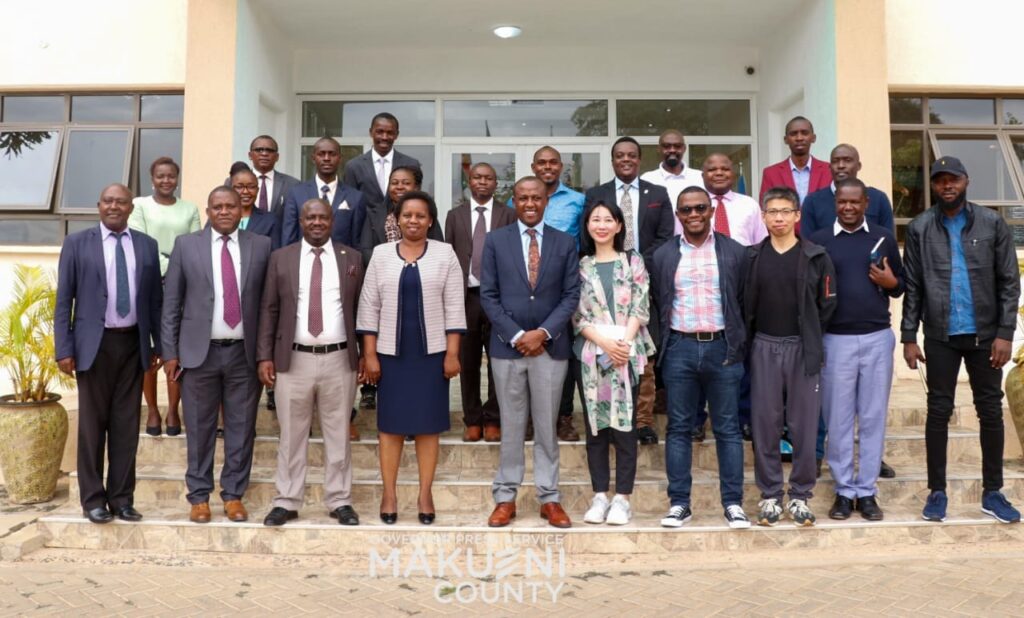 Governor Mutula Kilonzo Jr on Thursday held a one on one session with China – Africa Partnership for Sustainable Investment for Renewable Energy in Africa, Sun Africa, World Resources Institute, and Tool Kit to discuss investment prospectus for Makueni County.
The Investment Prospectus (IP) highlights the Renewable Energy investment opportunities with the aim of attracting finance and investment, by showcasing real opportunities that exists in Makueni County. Identification of the opportunities listed on this IP was based on the following criteria:
• Data collection and analysis through the Energy Access Explorer (EAE);
an online, open-source, interactive platform that uses mapping to visualize and identify priority areas where energy markets can be expanded.
• Literature reviews based on government priorities to scale renewable energy interventions.
• Interviews/consultations with both private sector players and government officers at
national and county levels.
• Site visits to gain on-ground experience of the potential the investment opportunities hold.
The partnership will incorporate solar installations for dairy processing plants, Powering Cold Chains, Powering Value Addition, Expansion and Powering Water Supply, Powering Healthcare, Powering Irrigation, Renewable Energy Power Generation, Training of CTTI Instructors and Trainees to enhance their Technical Skills to International Standards and Empowering the Youth to unlock their Economic Potential.
World Resources Institute (WRI) remains committed to work closely with the Government of Makueni County in building a comprehensive list of bankable projects across the county, which remains a critical part of unlocking finance and investment in the Renewable Energy space.
H.E. Governor Mutula Kilonzo was accompanied by the Deputy Governor, H.E. Lucy Mulili, County Secretary, County Executive Committee Members, Chief Officers and other members of county staff.