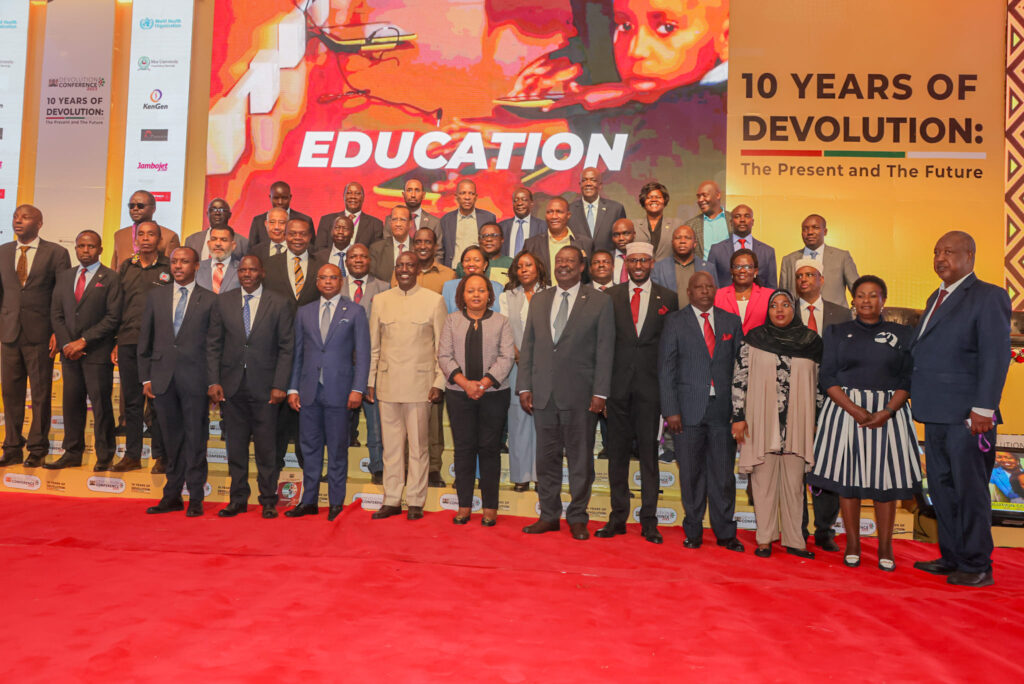 The 10th Anniversary of Devolution Takes Center Stage in Eldoret as Makueni showcases strides made in the devolved unit.
The 8th Devolution Conference commenced in a grand ceremony on Wednesday, drawing over 10,000 delegates from across the country.
Makueni Governor Mutula Kilonzo Jr and his Deputy, Lucy Mulili, were among the prominent attendees at this biennial event, which marked the 10-year milestone of Kenya's devolution journey with Makueni, a leader in Devolution and Development taking a cantre-stage.
The event, held under the theme "10 Years of Devolution: The Present and The Future," aimed to reflect on the progress achieved over the past decade and discuss strategies for a more prosperous and equitable future.
President William Ruto graced the conference as the chief guest, emphasizing the importance of devolution in advancing the nation's growth and development.
The conference featured various sessions and discussions on topics ranging from healthcare and education to infrastructure, performance contracting in public service and economic empowerment.
On the side-lines, Governor Mutula said the conference should emphasise on what has not been done in the past 10 years, and going forward what the people needs are.
"The gains of devolutions need to be celebrated. However, although there is no delay in realising funds to counties but I want the national government to ensure there is increase in funds to counties," said Governor Mutula
During the day's official opening of the conference, the president together with Council of Governor's chair, Anne Waiguru, and Governor Mutula Kilonzo Jnr, the Council of Governors (COG) Legal, Constitutional Affairs, and Intergovernmental Relations Committee chair, launched the devolution book and joint County Bankable Investment Book.