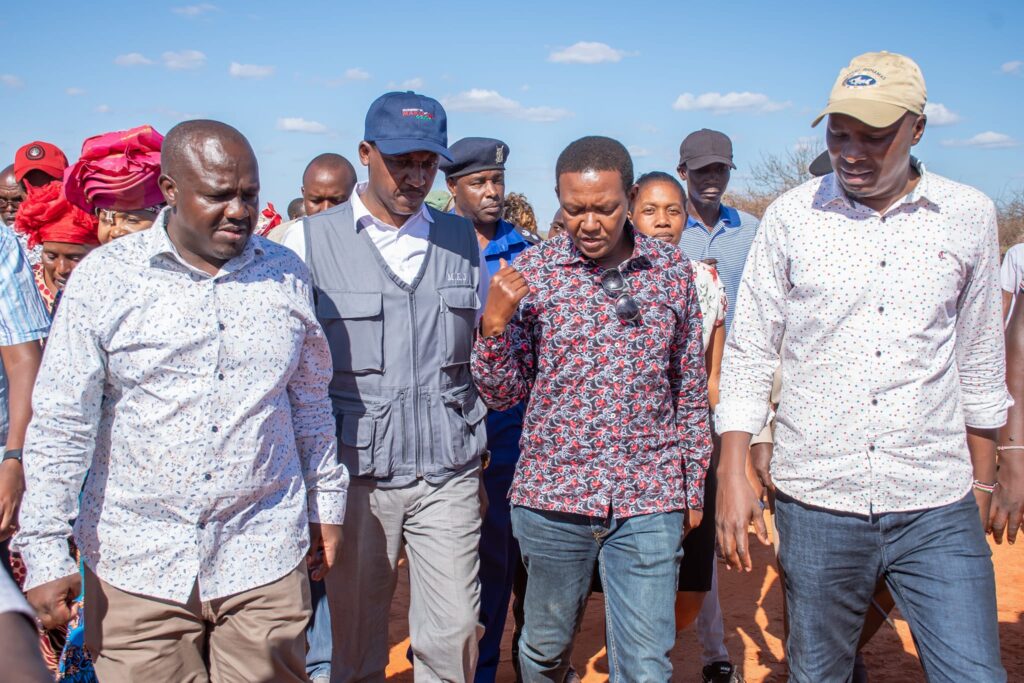 CS Mutua and Governor Mutula Unveil Comprehensive Measures to Mitigate Human-Wildlife Conflict.
Cabinet Secretary for Tourism and Wildlife Dr. Alfred Mutua and Governor Mutula Kilonzo Jr have announced a raft of measures by the two levels of government to resolve the menacing human-wildlife conflict in Kibwezi which included:
Rapid Response Initiative: Collaborative efforts between the Kenya Wildlife Service (KWS) and the local community (Wananchi) to implement real-time interventions designed to keep wildlife away from human settlements.
Electric Fence Completion: An expedited plan to finalize the installation of an electric fence, creating a permanent barrier between human settlements and wildlife. The national government has committed Sh 150 million for the completion of the remaining two sections.
Enhanced Surveillance: A bolstered surveillance system, incorporating additional personnel and vehicles, to monitor and address the presence of marauding animals effectively.
The two spoke at Kyusyani in Mtito-Andei and Kisayani in Kibwezi during a public engagement forum on the wildlife conflict. Others present were MPs Jessica Mbalu and Mwengi Mutuse, Deputy Governor Lucy Mulili, KWS officials and area MCAs.