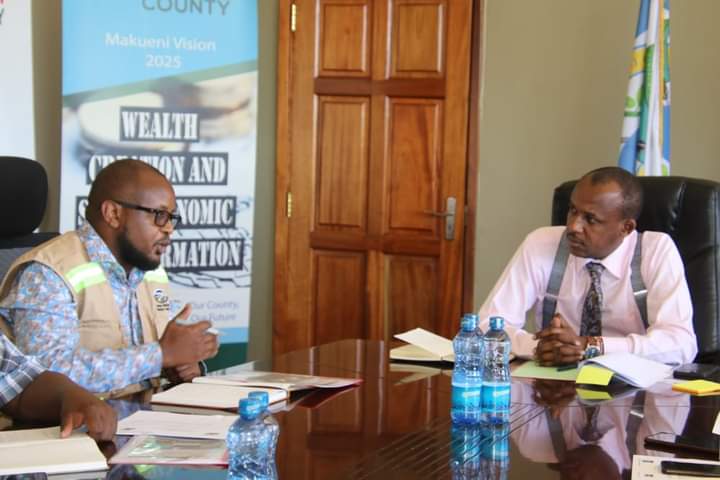 The Kenya National Highways Authority (KeNHA) is seeking to partner with Makueni in a move to improve road safety measures on all roads that fall within the KeNHA purview in the county.
This was revealed today following a courtesy call by KeNHA Lower Eastern Regional Director Eng. James Kariuki to H.E Governor Mutula Kilonzo Jnr.
Eng. Kariuki said that they were embarking on various interventions towards ensuring that the roads are safer for users in Makueni.
Some of the proposed areas of collaboration include: rolling out tree-planting exercises along the roads, joint solutions regarding traffic issues caused by Matatus parking on the road shoulders, and relocation of traders spreading in road reserves across various market centers.
However, it was observed that the county government should liaise with KeNHA before allocating permits to businesses abutting roadways to ensure that the businesses are viable in view of location and safety
Sensitization of citizens on the importance of protection and preservation of the road asset was also emphasized.
Governor Mutula raised concerns about the increasing deaths of traffic hawkers operating in the towns of Salama, Emali, and Sultan-Hamud among other towns along the Northern corridor section urging KeNHA for immediate intervention to ensure the safety of the traders.