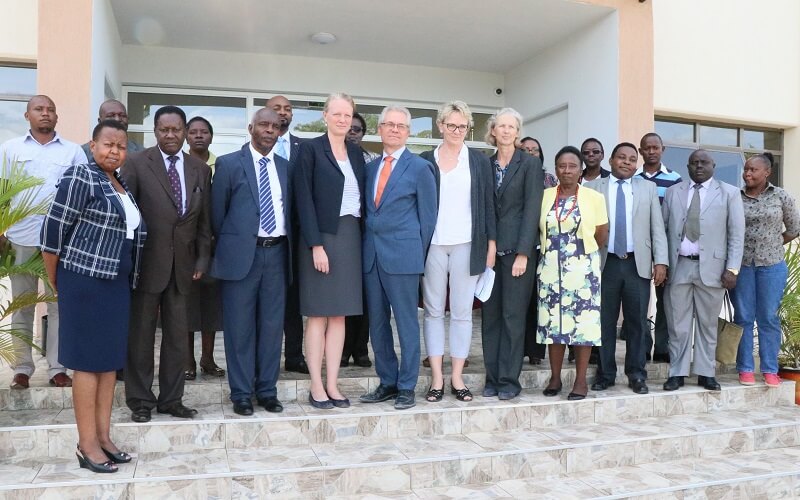 Governor Kivutha Kibwana and his deputy Adelina Mwau on Tuesday hosted ambassadors from Denmark, Sweden, Finland and Norway who are in Makueni to learn about the county's devolution success stories.
Finland Ambassador to Kenya Erik Lundberg cited that the county's outstanding performance in devolution under the leadership of governor Kibwana was the driving force behind the visit.
He said: "We wanted to visit Makueni for many reasons but primarily we are impressed by the good work you have been doing in many areas."
Mr. Lundberg further said that they had come to learn the success stories that Makueni has to share with the rest of the county adding that it was an opportunity for both parties to share experiences and learn from each other.
Mette Knudsen, his Danish counterpart applauded the county's model of public participation, that starts from the villages up to the county level, saying that it was worth their support.
"We think Makueni county is a place where the leadership wants to make some change for their people and they have a very positive way of engaging the population and that is worth supporting," Knudsen said.
Knudsen was also impressed by the new Mother and Child facility that was launched last week by the county government saying that it was a milestone worth emulation by the other counties.
Although devolution had its own challenges, Governor Kibwana said they were faithful to article 1 of the 2010 constitution adding that it is an important strength when development is owned and driven by the people.